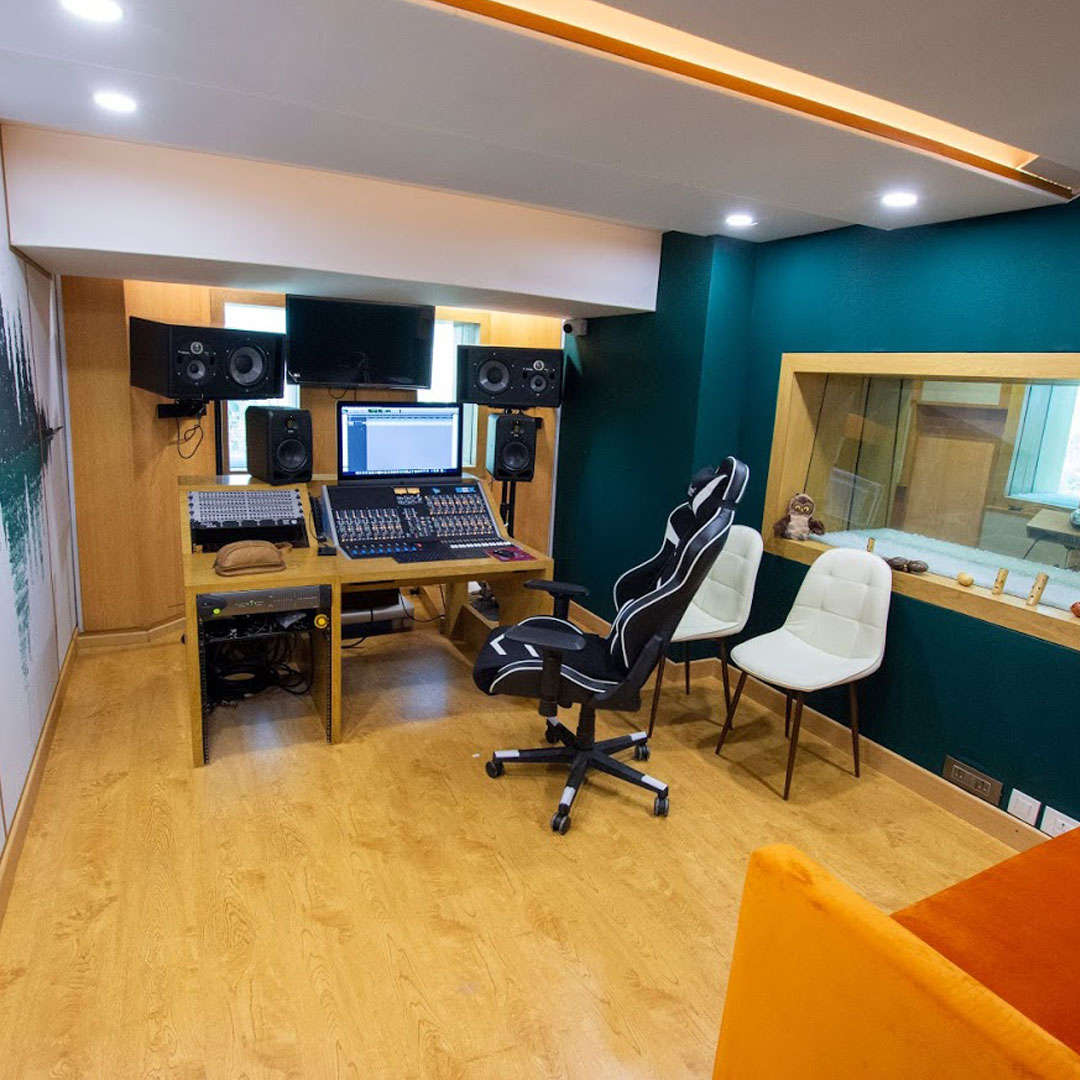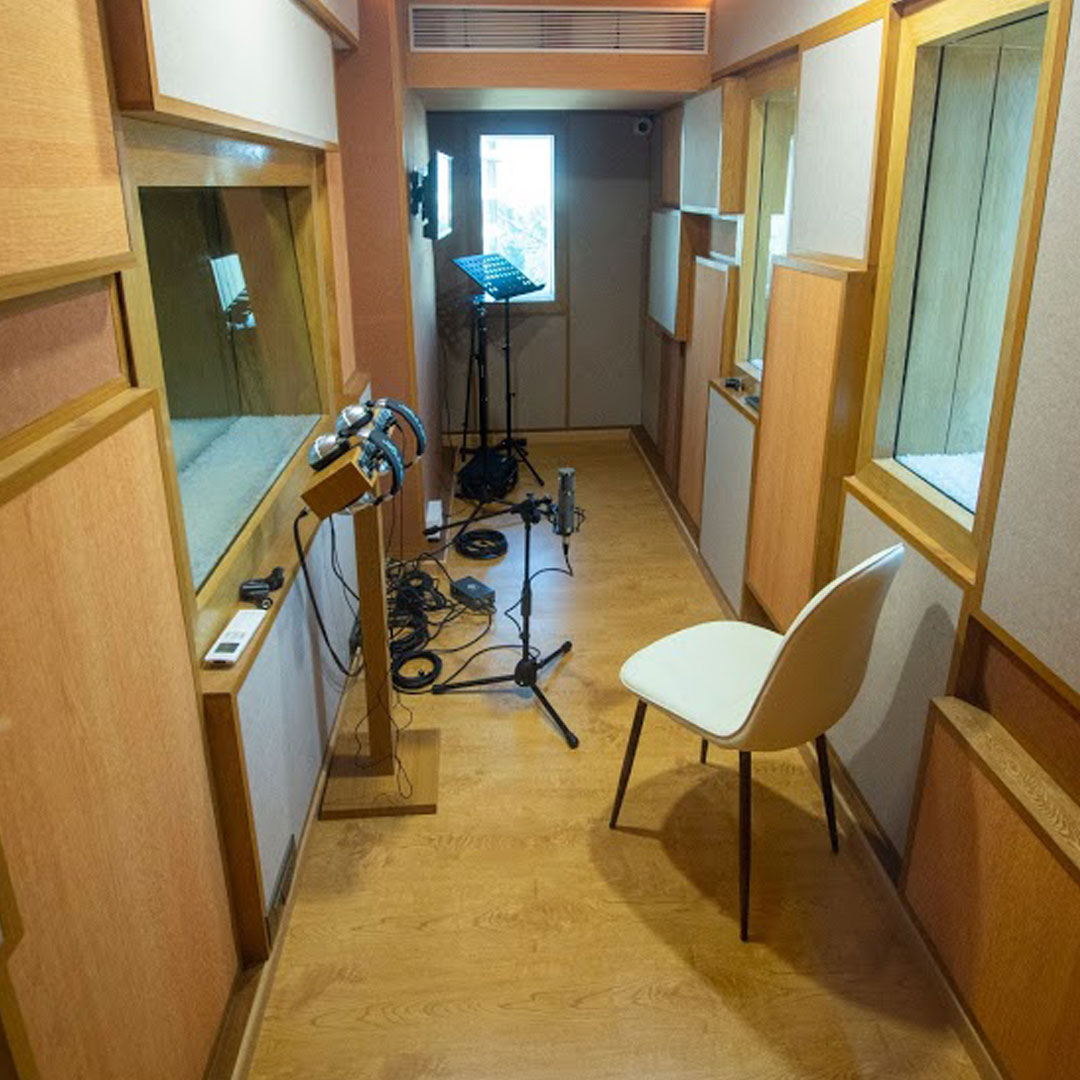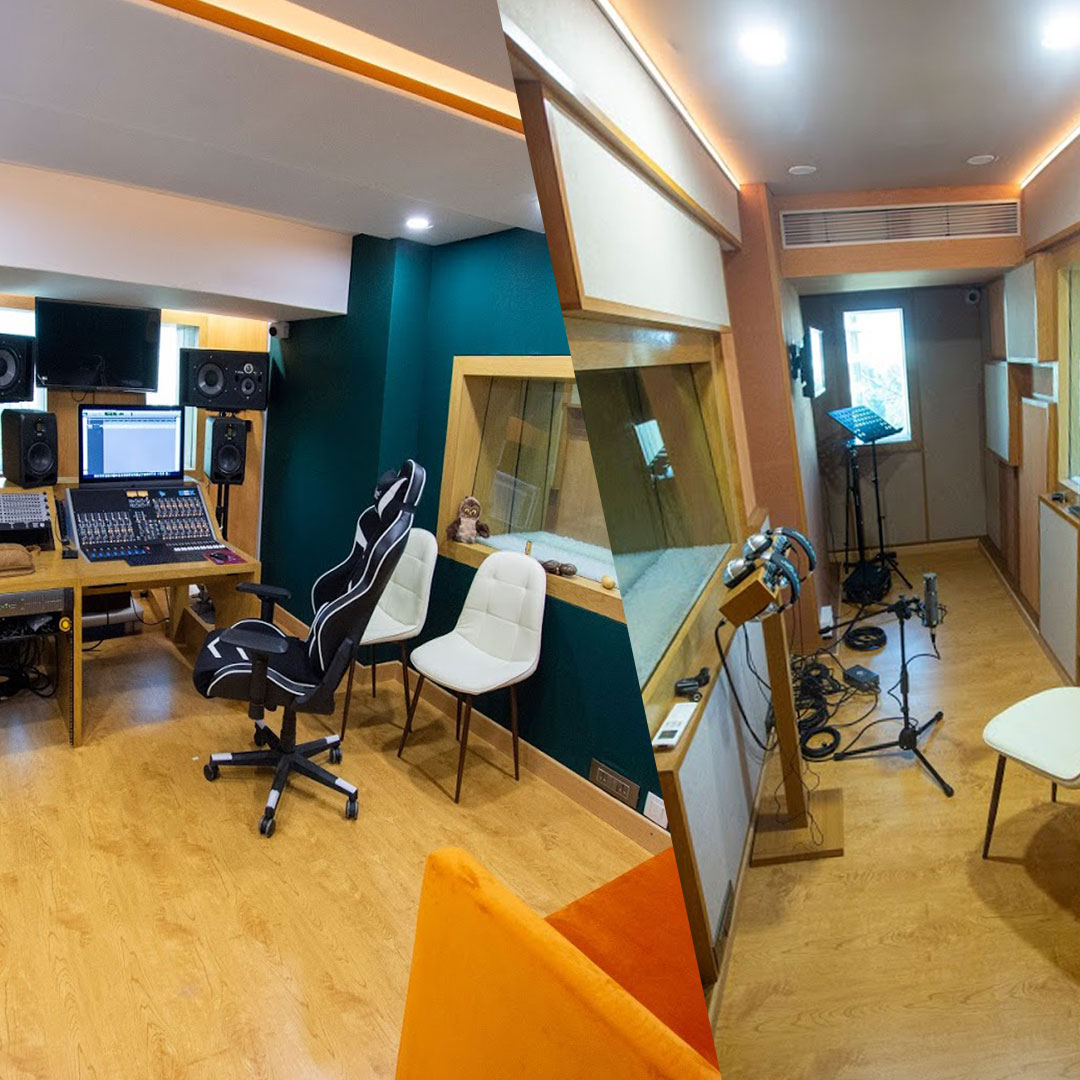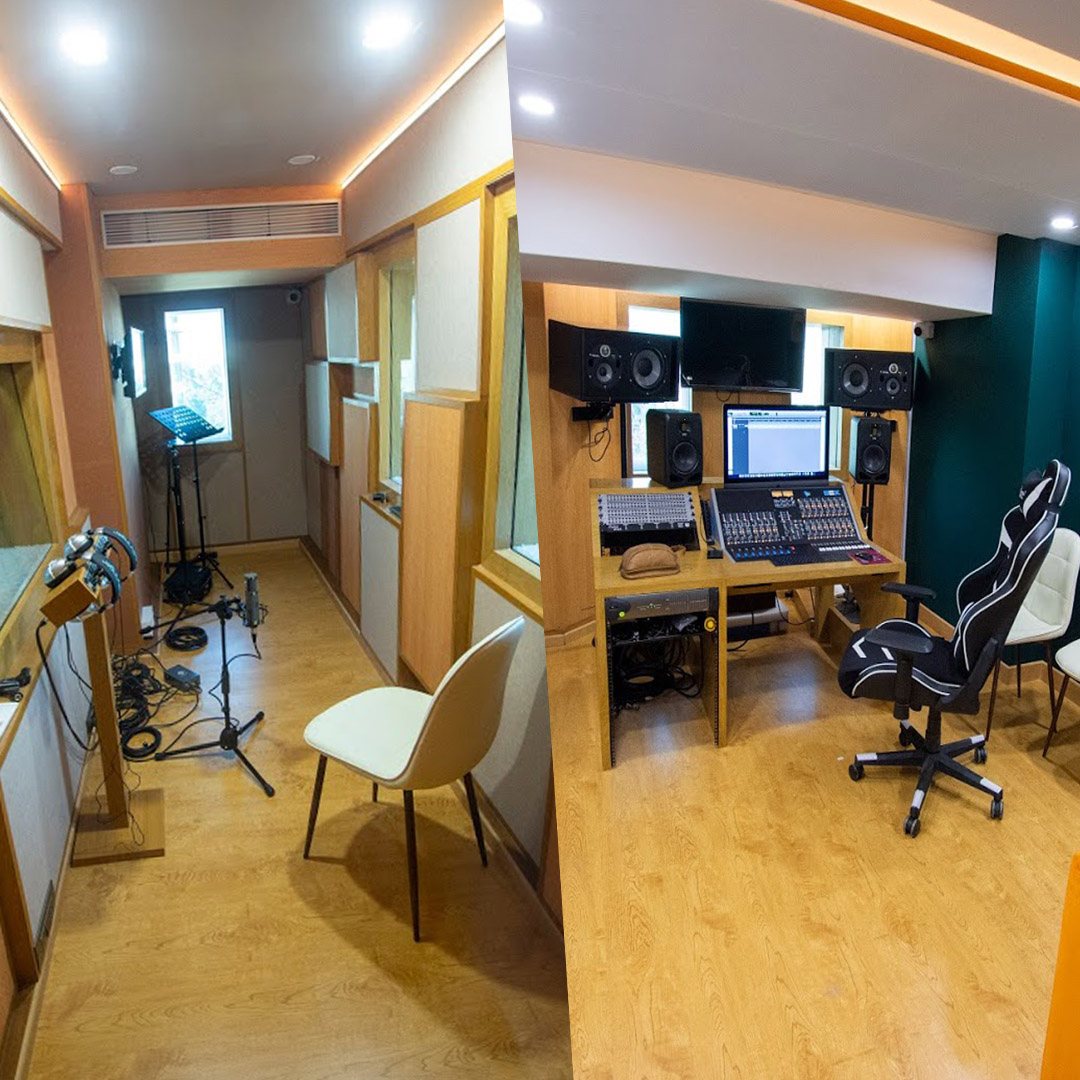 The cozier of the two mix rooms, our Studio B is the first choice for producers that prefer that homely and intimate feel. The forest theme, with custom printed acoustic wall panels adds that positive relaxing element to the room
From an operations point of view, Studio B has the same workload capability as that of the larger room
The live room of Studio B is more aligned for in the box producers. It can comfortably record upto a duet of live instruments or upto four vocalists together. This live room too has unobstructed views of passing trains, which really adds to the positive vibes in the room!
Monitors
Outboard Gear
Licensed Software
Studio A
Gorgeous API Box Recording console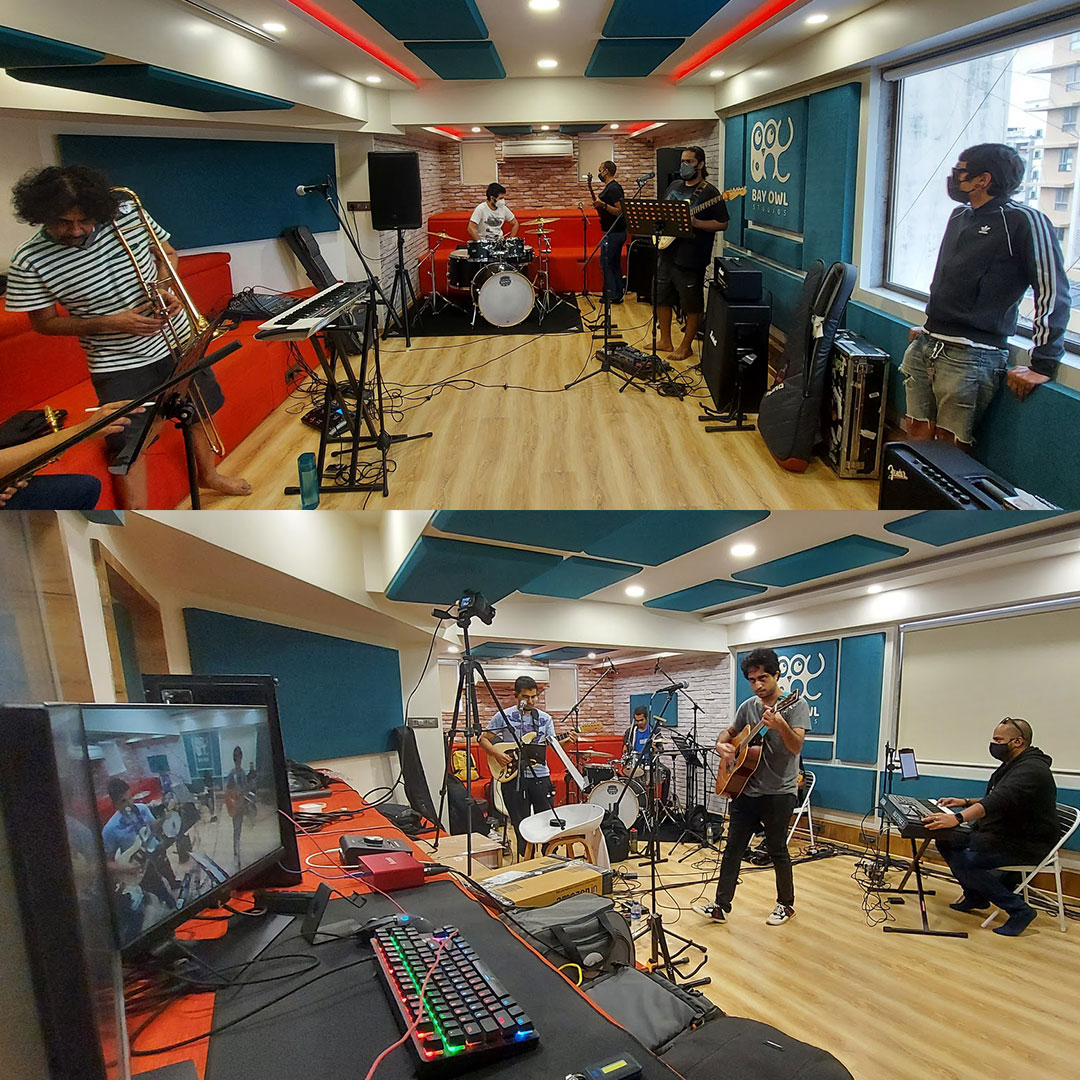 Studio C - The Live Room
Rehearsals, livestreams, video shoots...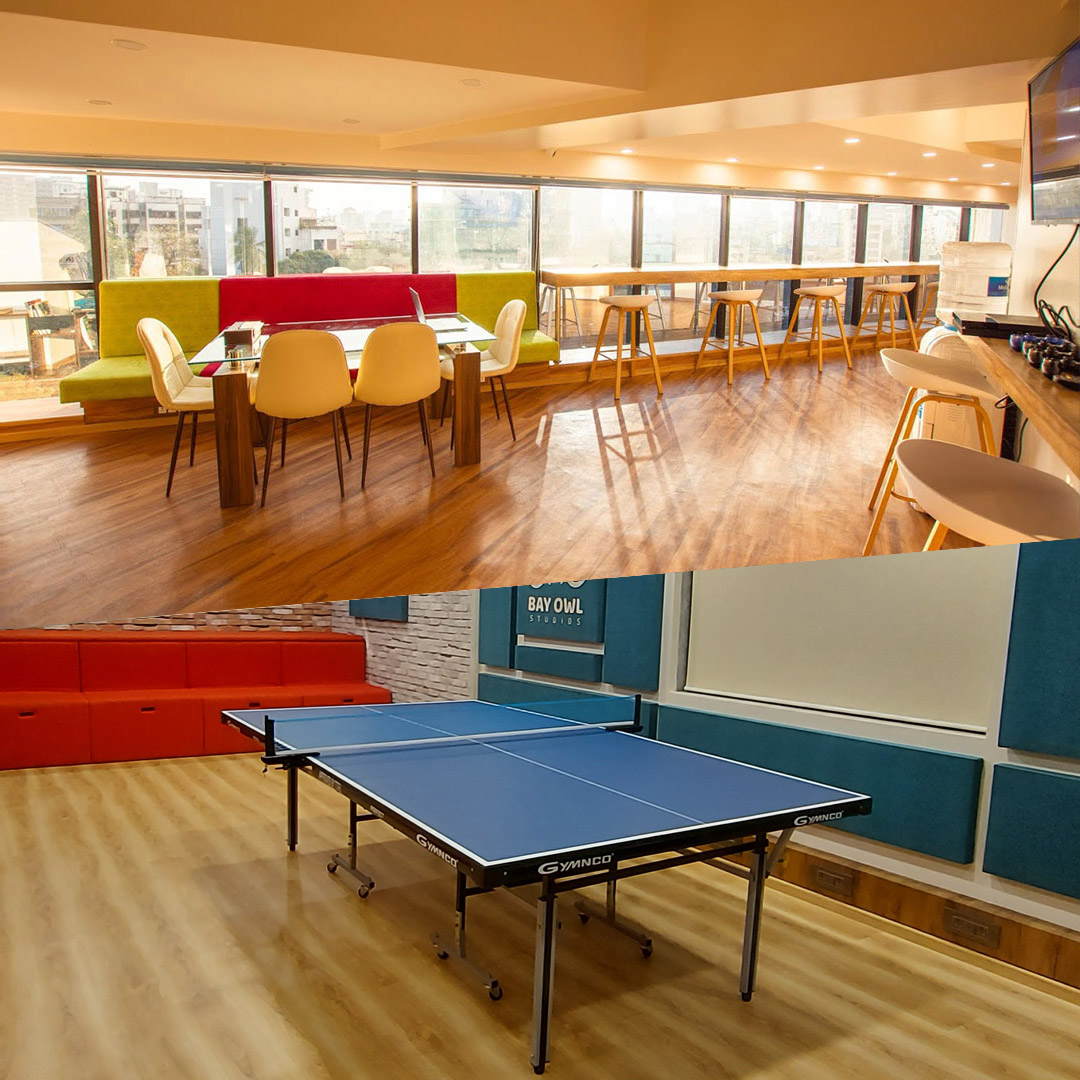 Chill Space
Keep occupied between Sessions